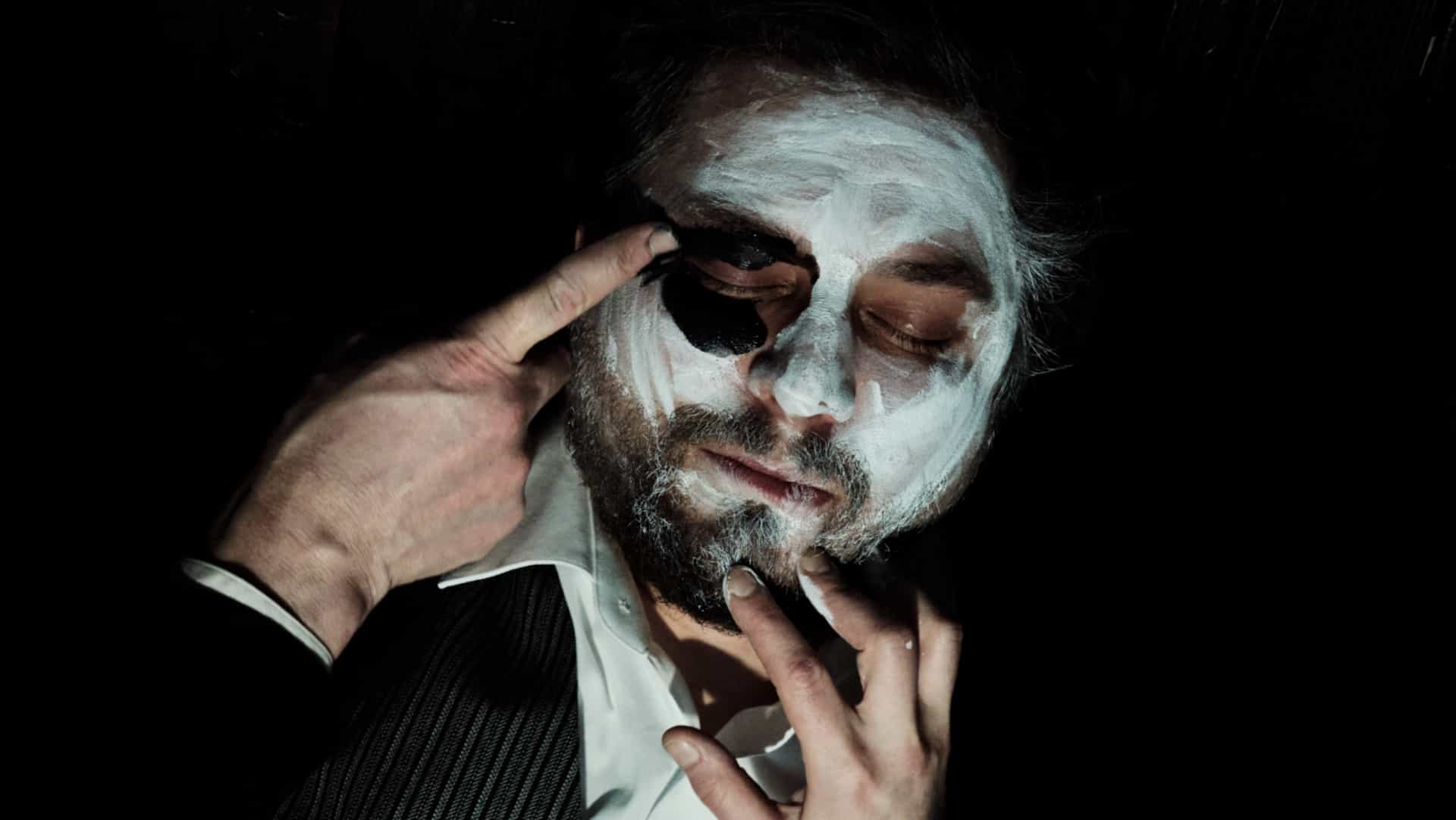 A dreadful storm, gusts of wind and pouring rain.
Secrets, violence, jealousy, death, hunger, manipulation and so forth.
Every family is the same.
Juho Mantere tackles August Strindberg's pitch-black family drama Pelikanen in Viirus during spring 2022. Dark fates are twisted by toxic relations. Greed and jealousy tear the last pieces of what once was a family apart. What remains is the cold, hunger, and darkness.
Everything must burn.
Content warning strong sounds, strong lights, strobe light and a lot of theatre smoke.
By August Strindberg / Juho Mantere
Director Juho Mantere
On stage Maria Ahlroth, Martin Bahne, Joonas Heikkinen and Iida Kuningas
Scenography and costume design Riina Leea Nieminen
Light design Nadja Räikkä
Sound design Pekka Kiiliäinen
Press photos Ernest Protasiewicz
Language Swedish with subtitles in English and Finnish through the app Subtitle Mobile (Loitsut Oy). Download the app through App store or Google play.
"Slutresultatet är en fysiskt och mentalt laddad thriller som på ett stiligt sätt ger utrymme för absurda, övernaturliga och humoristiska element utan att det distraherar från det centrala människodramat."

HBL, 22.3.2022
"★★★★ – Maria Ahlroth tekee huikean roolisuorituksen majesteettisen pahana äiti-Elisenä, joka jättää lapsensa palavaan taloon."

Helsingin Sanomat 22.3.2022
"Man lyckas bygga upp en intensiv helhet som dessutom får Strindbergs teatrala dialog att sitta riktigt bra hos skådespelarna."

Svenska Yle, 22.3.2022
"Pjäsens utförande är i denna version stark och obeveklig."

Ny Tid, 13.4.2022
Viiiruksen tarjoaman tulkinnan aito vahvuus on, että se ottaa kaikista ilkikurisista oheiselementeistään huolimatta näytelmän pohjimmaisen tragedian äärimmäisen vakavasti.

Voima, 26.4.2022