Tickets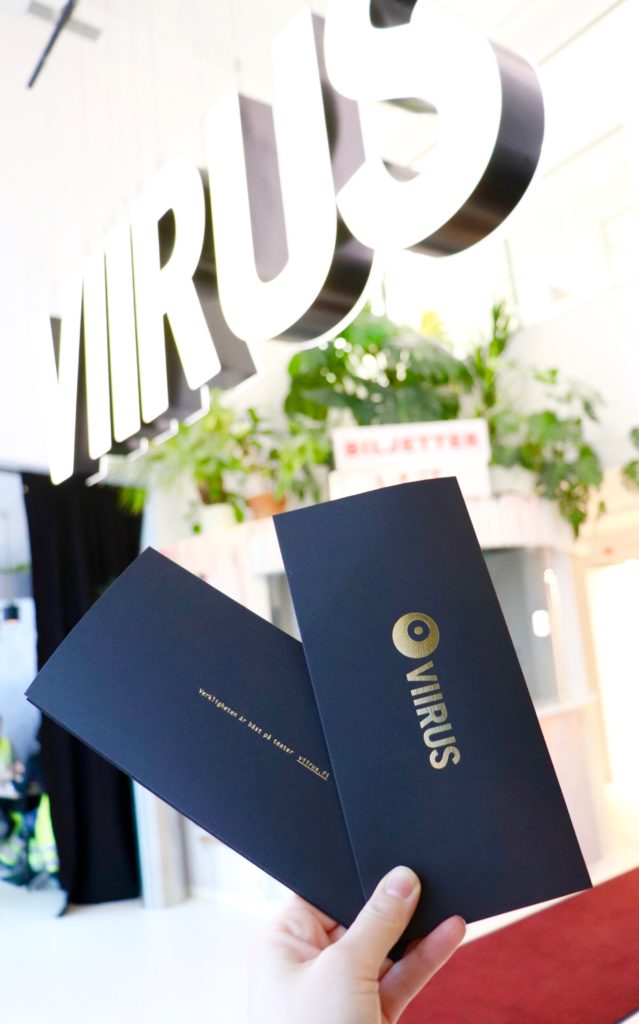 Buy a ticket
When buying your ticket online the tickets are sent to the your e-mail. You can either print the tickets or show it on the phone at the theatre.
Due to a change of ticket systems, we have two parallel systems in use durin spring 2022:
Book a ticket
Tickets can be booked by phone: +358 (0)9 440 224 or by e-mail biljetter@viirus.fi.
We usually answer only during office hours (working days, 10–16) and one hour before the performance.
Giftcards
We also sell giftcards. Contact us for more info!