About Viirus
Viirus is an artistic Swedish speaking ensemble theatre company in Helsinki, Finland.
We strive to create a repertoire that is relevant to our time and use stage art as a tool to explore societal tendencies. We tell the story of people both on an individual level and as a part of a larger societal structure.
Our Performances experiment with a variety of artistic expressions and forms. The goal is that the artistic experience meets the audience in a meaningful way, also past language borders.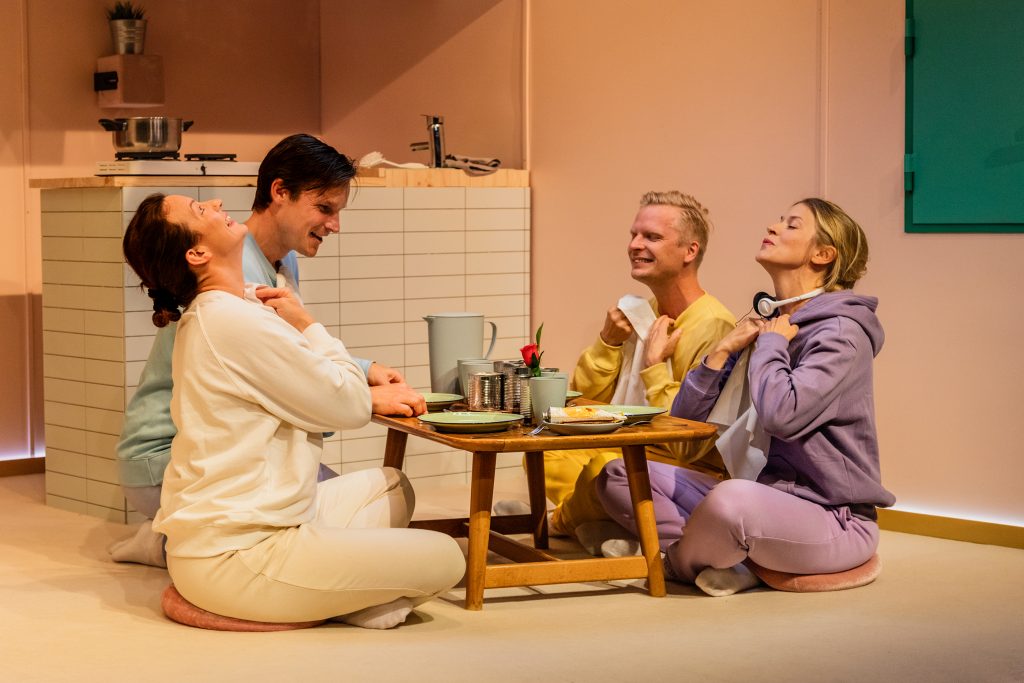 Viirus' repertoire consists of five profiles:
Viirus main productions
Viirus tour productions
The GUEST repertoire
The club repertoire KLUBB
The digital repertoire PLAY
The focus on our main productions lies on Finnish first performances. We also work with finding new angles to classics. In our productions we explore the language and processes of stage art.
Viirus GUEST is one of Finland's largest repertoires for guest performances. GUEST offers a stage particularly for young freelance professionals.
The selection process is done through an open call -application that focuses on diversity in languages, culture, and internationalism. The repertoire consists of theatre, dance, performance art, music, and musical theatre.
Viirus was founded in 1987 by the young actors Robert Enckell, Mats Långbacka, Johan Storgård and director Arn-Henrik Blomqvist. Since 2011 a new generation of theatre professionals have been responsible for Viirus.
In 2017 the theatre moved to a newly built space in Jätkäsaari, Helsinki.