Kamelianainen Show
20.10-06.11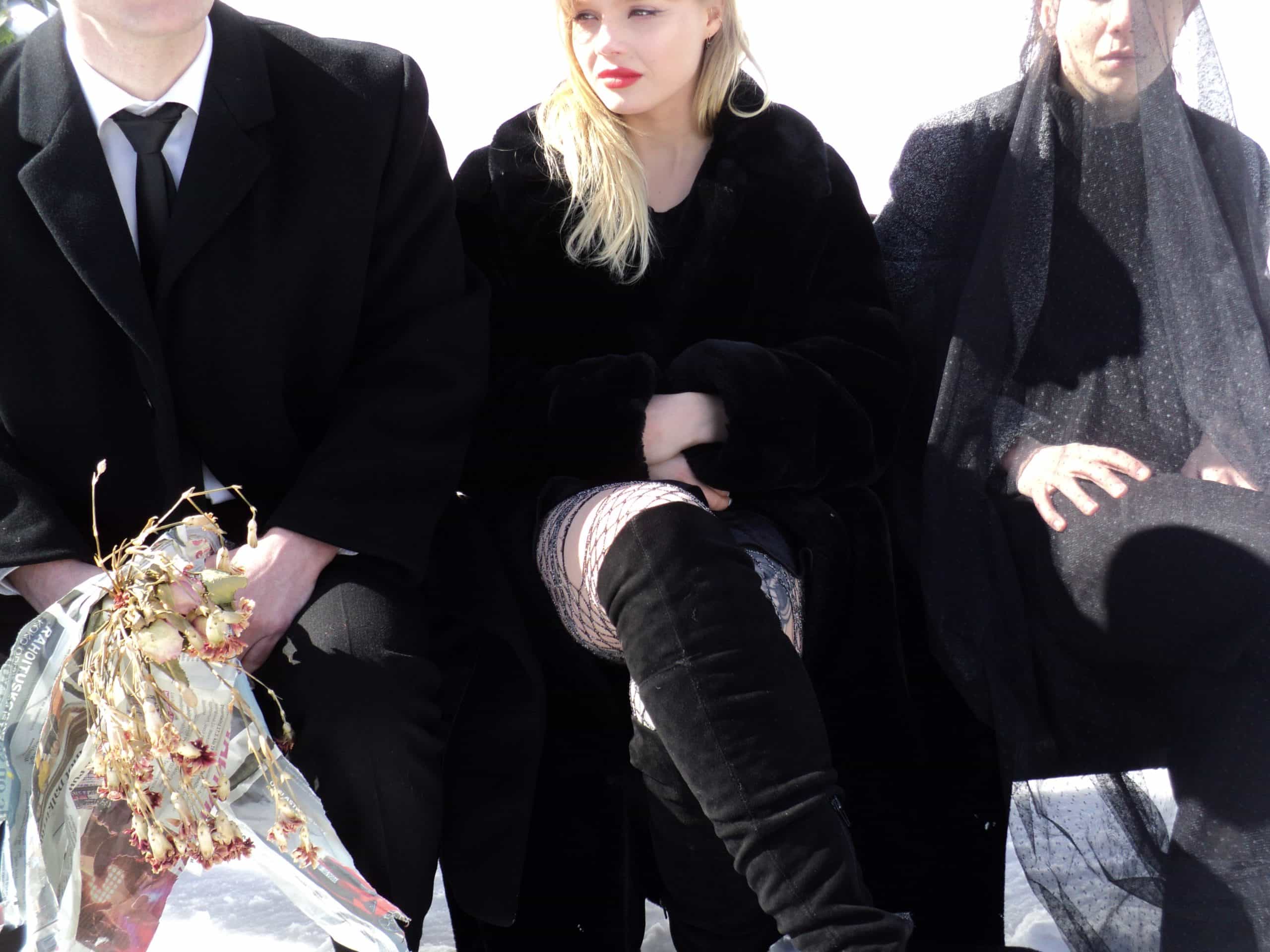 GUEST: Kamelianainen Show
Keränen / Enqvist / Rantanen / Haapamäki / Haapanen
Love and death, theater and sex work, stage essay and meta show.
Kamelianainen Show is inspired by the novel, the play and the phenomenon called La Dame aux Camelias that was created by Alexandre Dumas jr. in his hour of bad conscience and grave financial difficulties.
Kamelianainen Show reminisces about the common cultural history of theatre and sex work and a late performance collective of notoriety – Slutartists – whose former members have agreed to rise from their graves in Kamelianainen Show for a fee.
Ida Aalberg, the famed Finnish player of La Dame aux Camelias, and Marie Duplessis, the consumptuous courtesan who inspired the original story, also get their share in Kamelianainen Show.
Interviews of sex workers and archival material concerning the performance history of La Dame aux Camelias are used in the piece.
Text by Juho Keränen
Directed by Pipsa Enqvist
On the stage Alvi Haapamäki, Juho Keränen, Camilla Rantanen
Lighting design Siri Haapanen
Costume design and props Alvi Haapamäki
Dramaturg Pipsa Enqvist
Space Working group
Length 2h 30 min, including intermission
Language Finnish
Age recommendation Recommended for ages over 15, the performance contains loud sounds, theatrical smoke, sexually implicit gestures and speech about death.