The Sleeper Awakes
07.06-08.06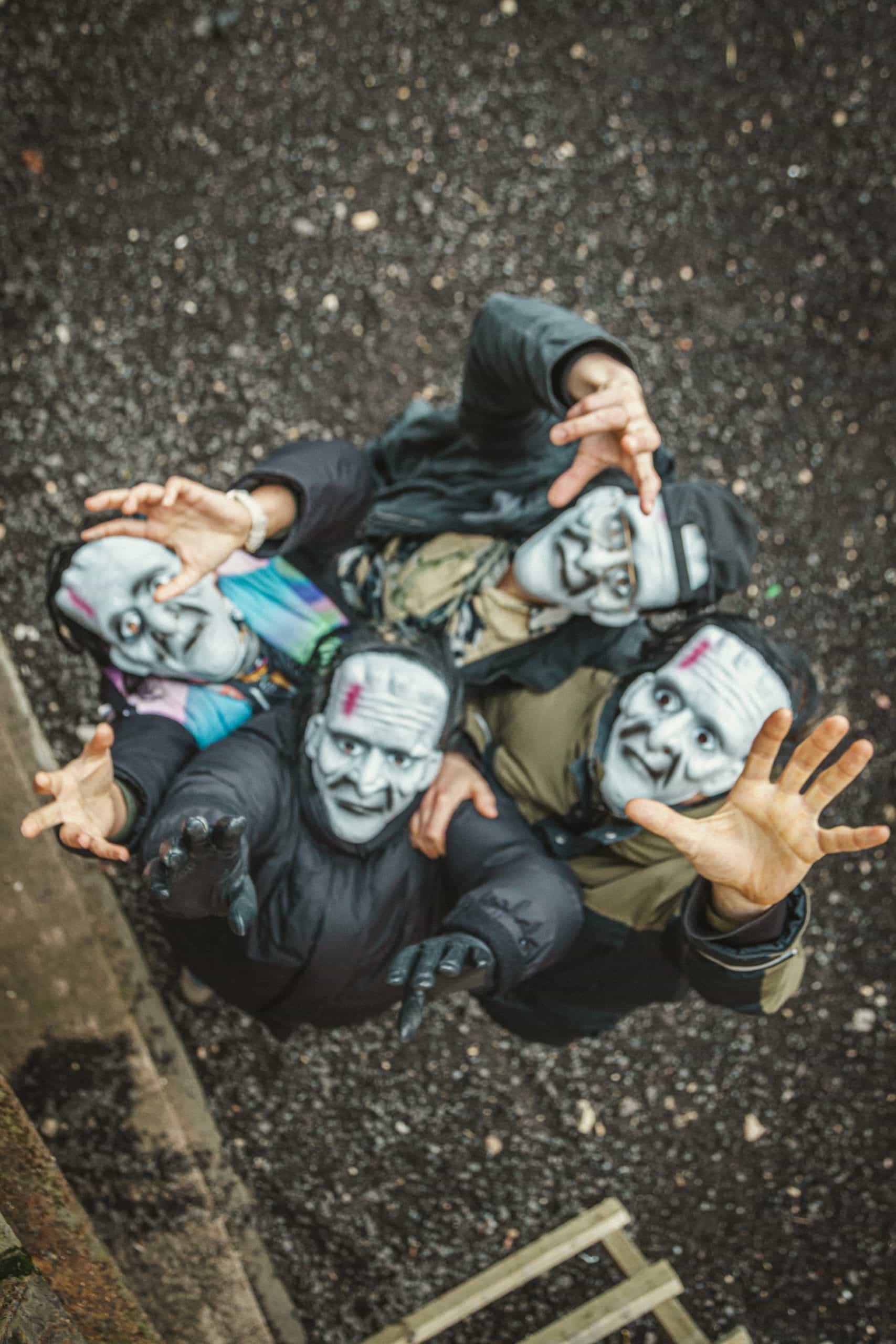 GUEST: The Sleeper Awakes
By KVADRIFRONS as a part of Baltic Take Over
There will be thunder and voices, and lightning, and earthquakes. There will be hail and bloody fire. There will be "oh" and "ah" and "oh no". There will be endless traffic jams and a flood of rotten things and smoke will bite your eyes. And finally the dead will rise from their graves. And they will eat the living until all the living turn to the walking dead that will forever look for peace but will not find it. They will want to die completely, but the true death will run away from them. And when there will be no living left, when there will be no souls left alive, the dead will go to sleep. But their peace won't be long. Oh, no! Because soon they will wake not remembering that they are dead. They will go by their business. Over their heads, on the horizon a black hole the size of million suns will spread. And there will be no past and no future. There will be only here and now, and forever. –The libretto of "The Sleeper Awakes"
The Sleeper Awakes is a horror story about the everlasting daily life of five immortal, brainless zombies who inhabit a small seaside village in a utopian post-apocalyptic world. It's a poetic and diverting study of the society which possesses the momentum and self-organization of culture, without the narrative imagination that gathers common purpose.
Our five zombie friends do not coordinate to achieve concurrence, but calmly coexist in this culture gone awry. If they were human, they might be feeling a little uprooted, though perhaps we can understand a portion of their plight.
Director Klāvs Mellis
Movement director Rūdolfs Gediņš
Performers Jānis Kronis, Āris Matesovičs, Paula Pļavniece, Ance Strazda
Costume designer Inese Tone
Make-up assistant Zane Žilinska
Sound designer Kārlis Tone
Light designer Nikola Suhareva
Producer Anna Ulberte
Technical producer Reinis Boters
Age recommendation 12 +
Content warning Voluminous sound, theatre smoke and flashing lights
Tickets 15 / 10 €
Supported by Culture Capital Foundation of Latvia, Baltic Culture Fund, Nordic Council of Ministers and Baltic Take Over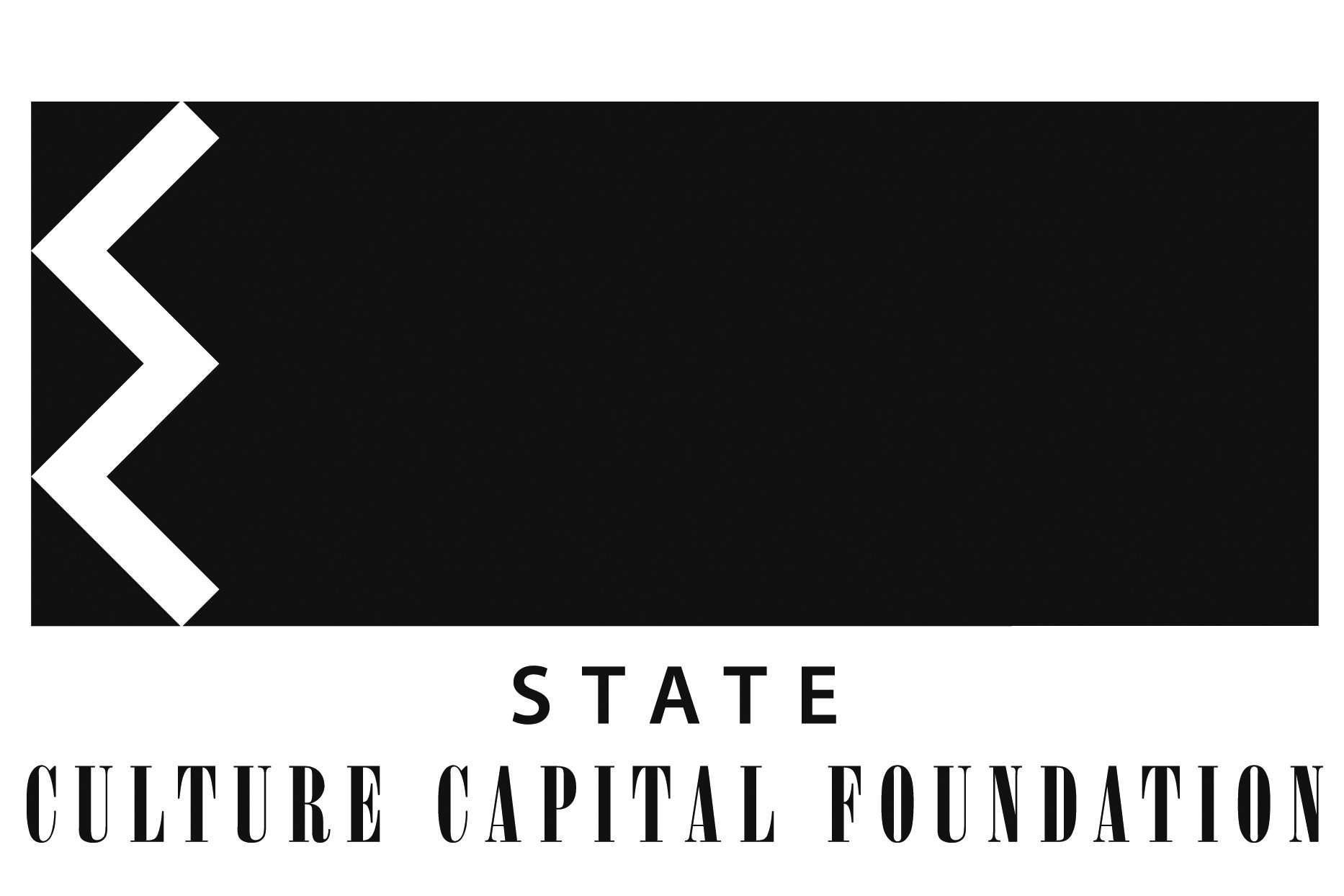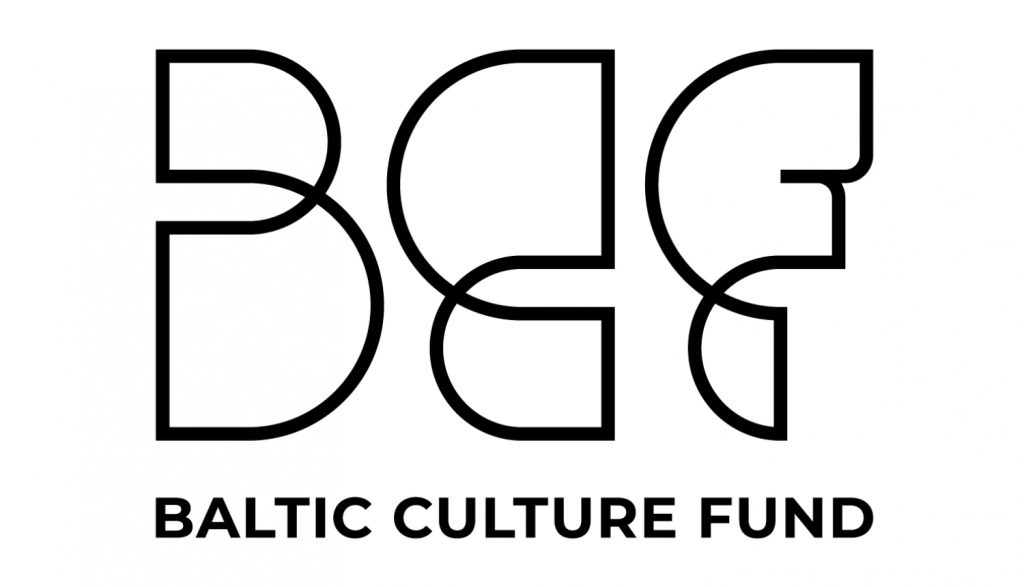 KVADRIFRONS is an independent, non-governmental, nonprofit theater troupe founded in September of 2017, by a small group of like-minded artists: Reinis Boters, Klāvs Mellis, Āris Matesovičs, Ance Strazda and Evarts Melnalksnis. Over time the troupe has undergone some changes and expanded, now consisting of 11 base members and a lot of friends. In the last five years KVADRIFRONS has created art for a wide audience spectrum – starting from youngest viewers to elders.
KVADRIFRONS describes themselves: "We try to be contemporary, dramatic and interdisciplinary in our approach and we aim to create an artistic space where various people from different backgrounds can connect and feel a sense of belonging. The artistic program consists of events that combine elements of theater, music, the visual arts and film. KVADRIFRONS aims to talk about the relations that govern society, to critically evaluate how they came about, while simultaneously reacting to current events and creating a vision for the future. Of course, all of this is done with a healthy dose of humor, irony and contradiction."
7-11 June 2023
The Baltic Take Over is a festival that takes over the city of Helsinki in June 2023. The festival co-curated by the New Theatre Institute of Latvia, Kanuti Gildi Saal and Lithuanian Dance Information Centre provides contexts in which to present Baltic work, under the lens of Baltic curators.
In collaboration with four Helsinki organisations (Kiasma / URB, Annantalo, Viirus Theatre and Mad House Helsinki) the Baltic Partners will develop a city wide celebration with artworks from nine Baltic artists/artist collectives.
The urgency of this project has emerged from decades of the foreign gaze grouping three distinct countries, culture and histories, together. This take over will offer an honest presentation of Baltic Voices, individual, complicated and not always in harmony. With the generous support and faith of Helsinki based organisations this project will take control of how this Baltic identity is presented and give an opportunity to meet a diverse audience across four different locations.
Full Programme of events on baltictakeover.com