Straight Acting
10.03-02.04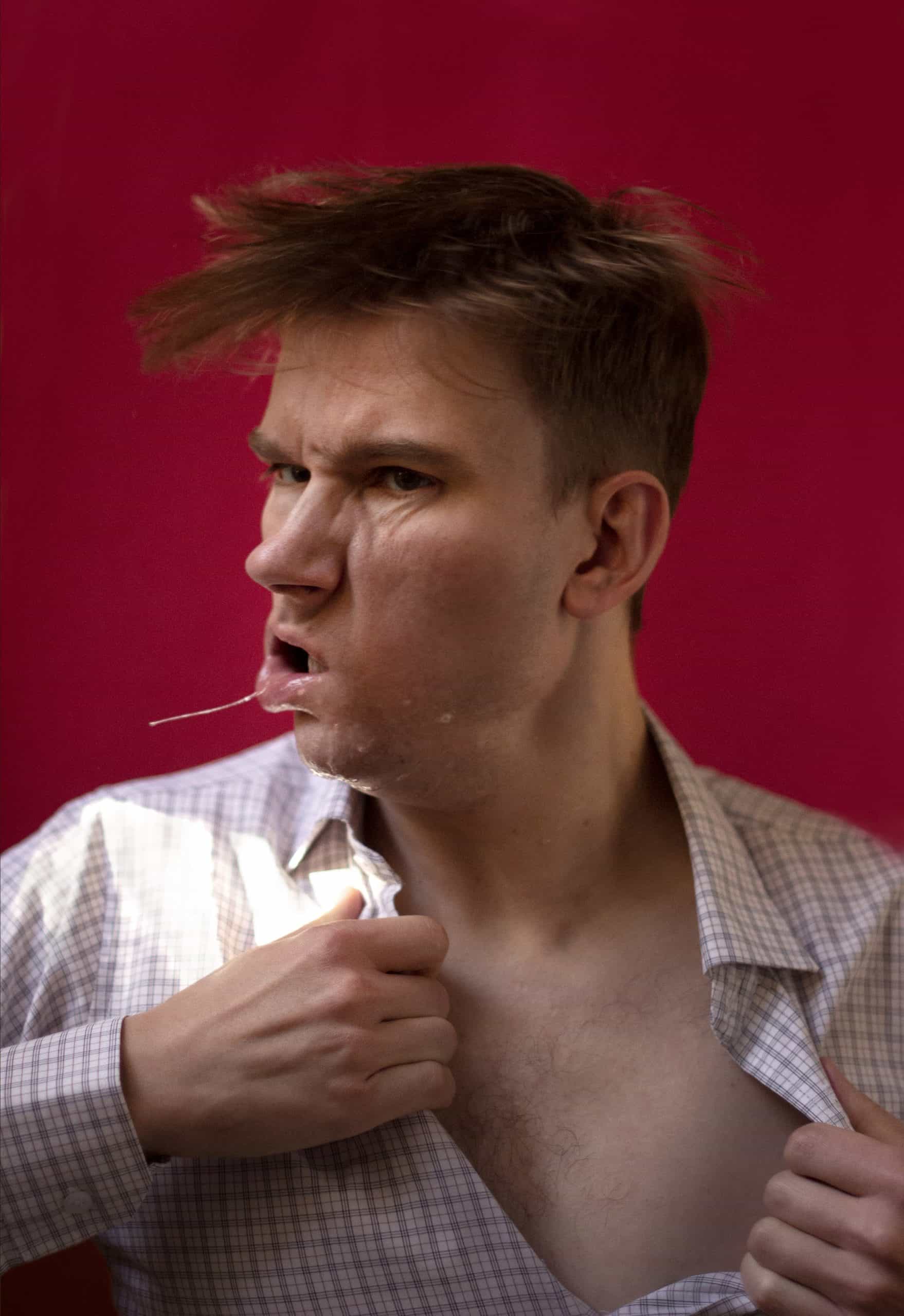 GUEST: Straight Acting
Niemi/Arikka/Pääkkö/Sirainen
The first role is a hetero.
Straight acting = A homosexual man whose behavior and habitus correspond to the traditional stereotype of a straight man. The term can be applied to gay men who display traditional masculinity out of their own inclination, as well as those who perform it for other reasons, such as to fit into the norm. Questionable as a term.
Straight Acting is actor Anssi Niemi's brash solo performance about internalized homophobia and fulfilling the image of a convincing male actor. It's about credibility, the tension between the stage and sexuality, and the relationship between identity and role.
Is a role in a Viking series the fulfillment of a male actor's career? Does a mental image of a rat help to fix the lack of experience of pussy? Does one have to grow ass hair for a straight role?
Straight Acting is a comedy that might make you cry.
Like Stones in His Pocket, with a fag bait.
Text, directing and acting: Anssi Niemi
Dramaturg Rasmus Arikka
Sound design Vili Pääkkö
Lighting design Jaakko Sirainen
Choreography and choreographic instruction Suvi Kemppainen
Production Tinni Torikka
Technical performance run and press photos Vilma Vantola
Graphic design and promo photos Mikko Roininen
Translation David Sandqvist
Language Finnish, with English and Swedish subtitles
Length 1 hour and 25 minutes
The performance is recommended for people over 15 years
Content warning loud sounds and blinking lights
Tickets 23 / 15 €
Group ticket (10 persons or more) 20 €
The performance is supported by Jenny and Antti Wihuri Foundation, Arts Promotion Centre Finland, Yrjö Sirolan Säätiö, Teatterin tiedotuskeskus TINFO and the Finnish Cultural Foundation