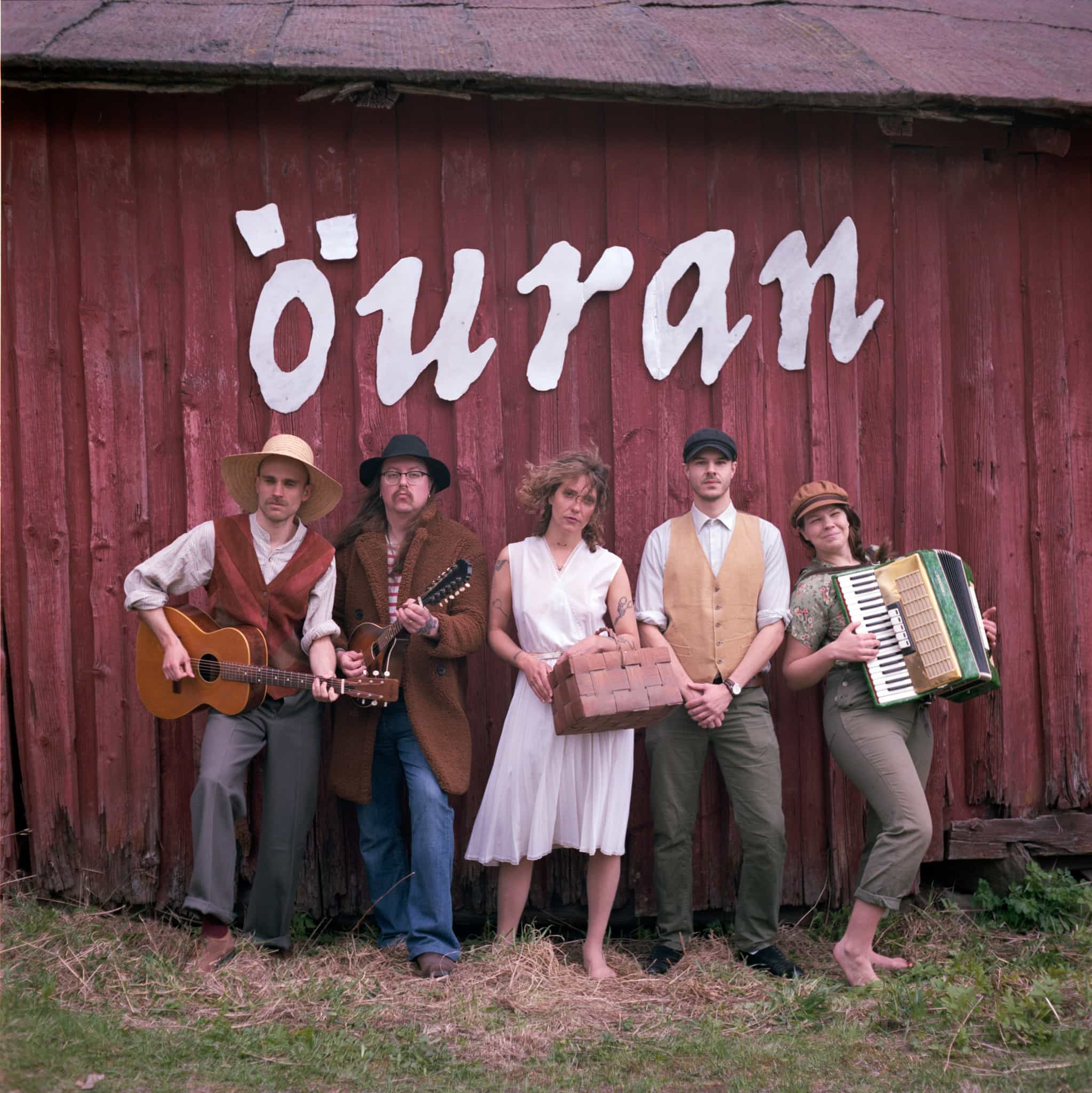 KLUBB: Öuran
Release gig for the debut album Fåglan på rymmin!
Öuran – the folk ensemble from Larsmo not known to exist. Tales from a weathered Ostrobothnian subconscious: murder mysteries, haunted islands, a garden plot or two. Songs that rock, swing, frolic and once in a while stop to catch breath.
The lyrics written in the Swedish dialect of Larsmo will be translated to the audience using an overhead projector.
The group was founded in the autumn of 2021 and consists of Oliver Vierkens (vox, acoustic guitar), Martin Ahlö (vox, electric guitar), Maria Gremmelmaier (drums), Emil Lindqvist (bass) and Heini Rautoma (keys, accordion). Ida Nikula and Julia Åman feature as guest performers on violin.
The debut album "Fåglan på rymmin" was produced in collaboration with Severi Peura and will be released on streaming services on 13.10 in conjunction with a release gig which will be held at Teater Viirus.
As a taster you can check out the music videos for "Demdi aader" and "Vid vattenbrynet" on Youtube or listen to the singles on Spotify or Bandcamp.