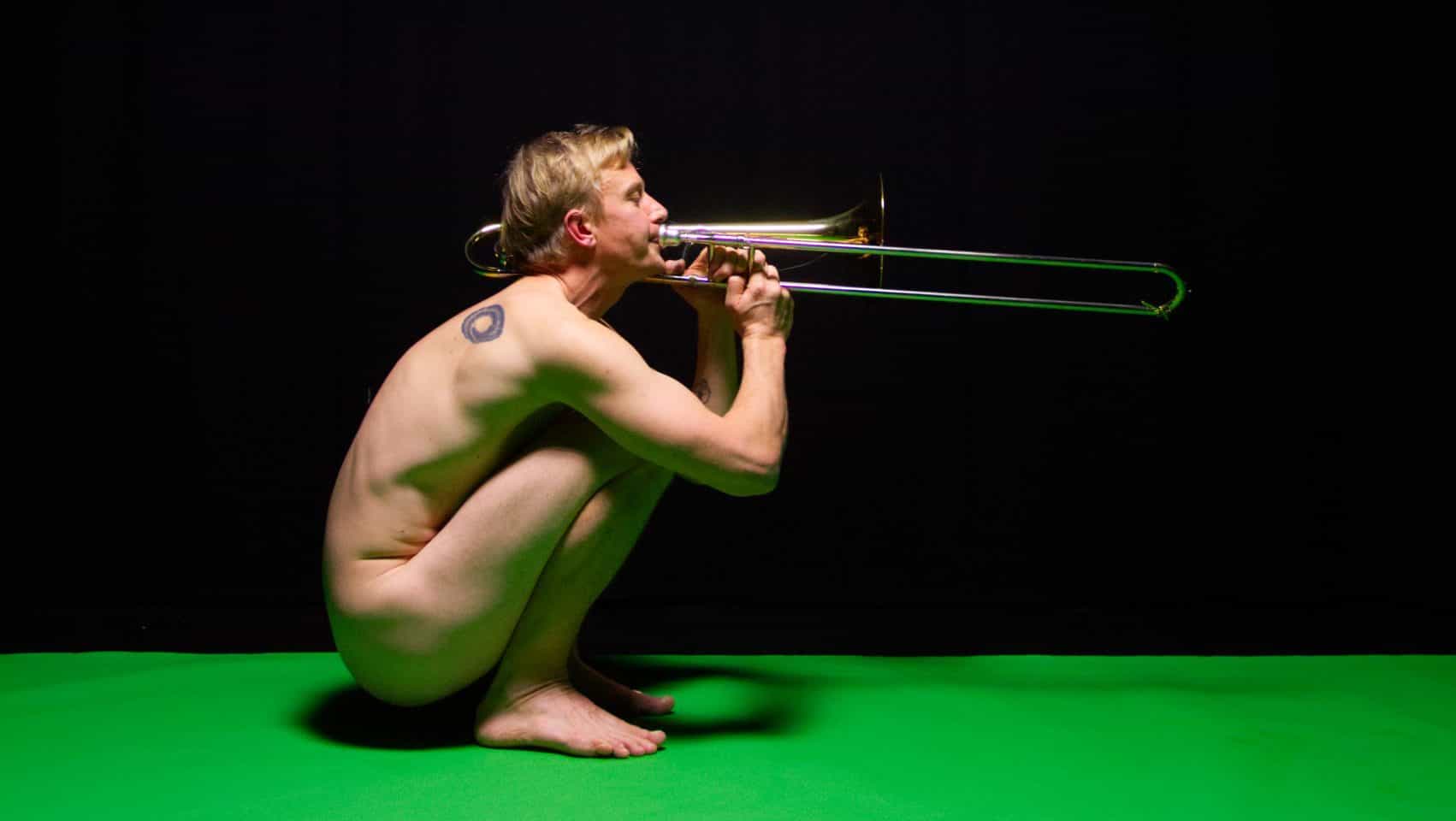 GUEST: Gräns / Hermes
Rasmus Slätis
A study in breathlessness and an attempt to incarn a body liberated from it.
A fathers death, a last breath.
A stream of air carries on through the trombone; the wind blows wherever it pleases. Valves regulate the flood of liquids, gasses and fumes. The valves get sealed, pressure builds up.
Guided by the psychopomp Hermes, the protagonist of the performance embarks on a journey with the objective to break the seal.
In Gräns/Hermes Rasmus Slätis dives into personal loss, cultural markers, breath and spirit, in a frame of history of ideas.
Actor Rasmus Slätis, choreographer Karolina Ginman, spatial designer Fabian Nyberg and musician Joonas Leppänen collaborated in the performance Rasande Stillestånd, which was shown at Lilla Teatern in Helsinki in the spring of 2022.
The creative process of Gräns/Hermes leaks out and is leaked into through a written exchange between Slätis and Ginman, whose parallel solo work premiered at Zodiak centre for new dance in March of 2022.
Directed, written and performed by Rasmus Slätis
Musician Joonas Leppänen
Choreography Karolina Ginman
Set design Fabian Nyberg
Producer Rasmus Slätis / Nya Rampen
Language Swedish
Det är en sällsam upplevelse att få ta del av ett så personligt verk, som öser inspiration direkt ur en verklig, djup och färsk sorgeupplevelse.

HBL