Space rental at Viirus
Aside from the curated GUEST-program Viirus spaces are available to rent for practice, workshops, seminars, filmshootings, concerts, discussions and other activities. Read more about the Open Call application here.
For more information and availability please contact our Program Producer Mirkka Maikola: mirkka.maikola(at)viirus.fi
050 5437841
Viirus main hall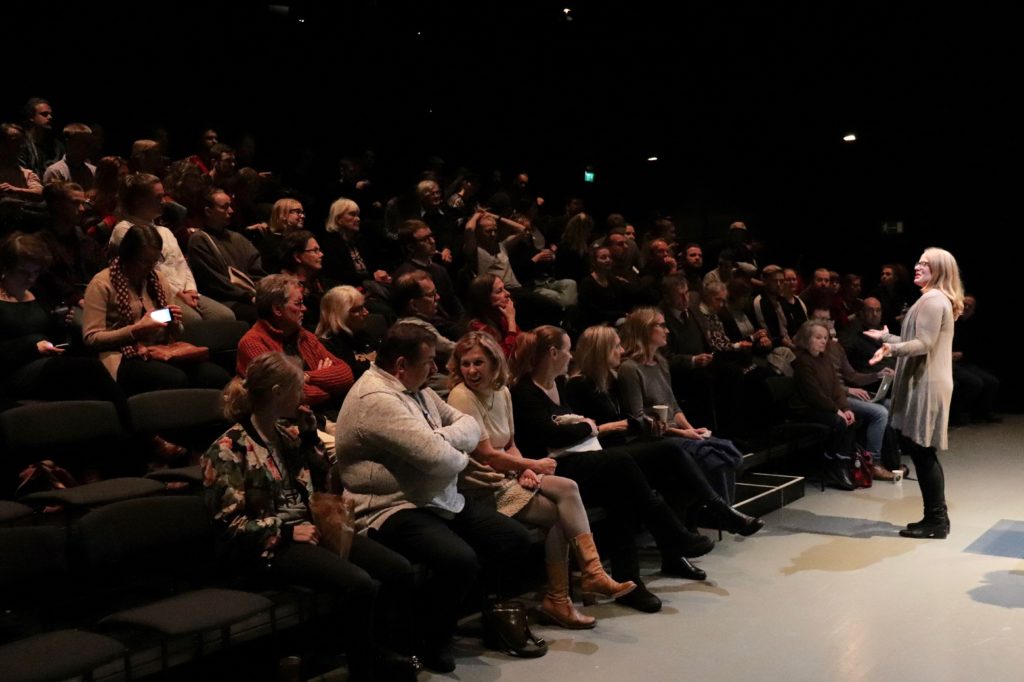 350 m2: Width 19,8 m, length 15,7 m, rigging height 5,2 m.
A Black box-style theatre hall with 150 seats with a podesta-gallery. Maximum audience capacity without a gallery is around 300 without seating. Van access (maximum height 2.7 m) close to the backstage area. Technical equipment is available according to contract (traditional theatre cone lighting, moving and static LED-lights, PA).
Studio 1

58 m2: Width 5,8 m, length 10 m, rigging height 2,9 m.
Traditional theatre cone lighting, PA (left-right), ceiling has 1x1m grid, rigging weight capacity 100kg/m2. Audience maximum 45 seats.
The studio also has lockable lockers.
Gallery
115 m2: Foyer and gallery, with big windows facing Välimerenkatu. Especially suited for concerts, clubs, performances, seminars and other technically lightweight events. Technical equipment agreed on seperately. Furniture configurable. Audience capacity seats including standing 80. Bar and serving available.
Amphitheatre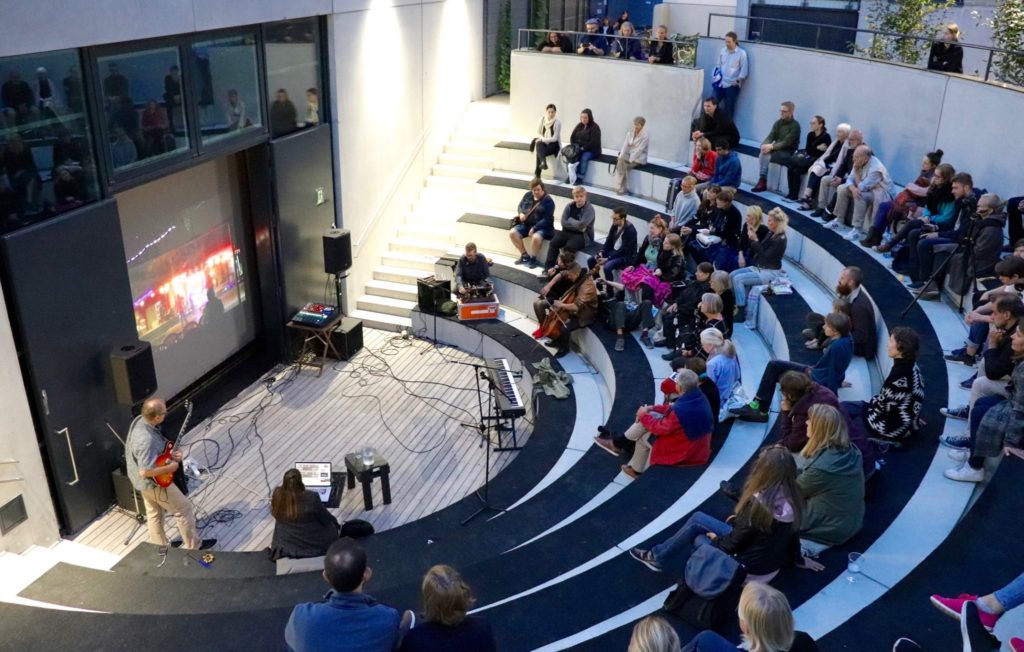 Semicircle satge outside, stage 16 m2, gallery 100 m2, 100 seats maximum. No fixed equipment.
Connections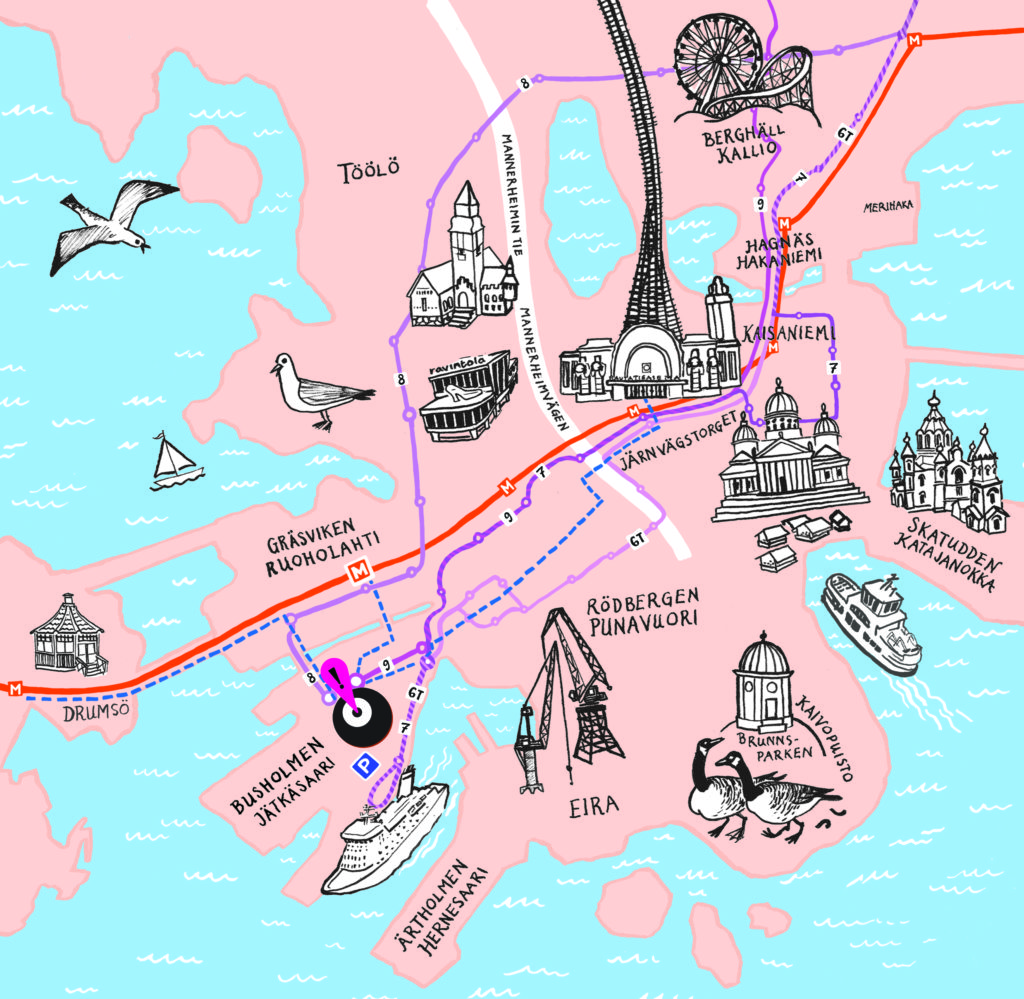 The theatre has excellent travel connections. Tram number 9 has a stop right outside the house and trams number 8, 7 and 6T have stops about 300m away with a 5 minute walking distance from Ruoholahti metro station.