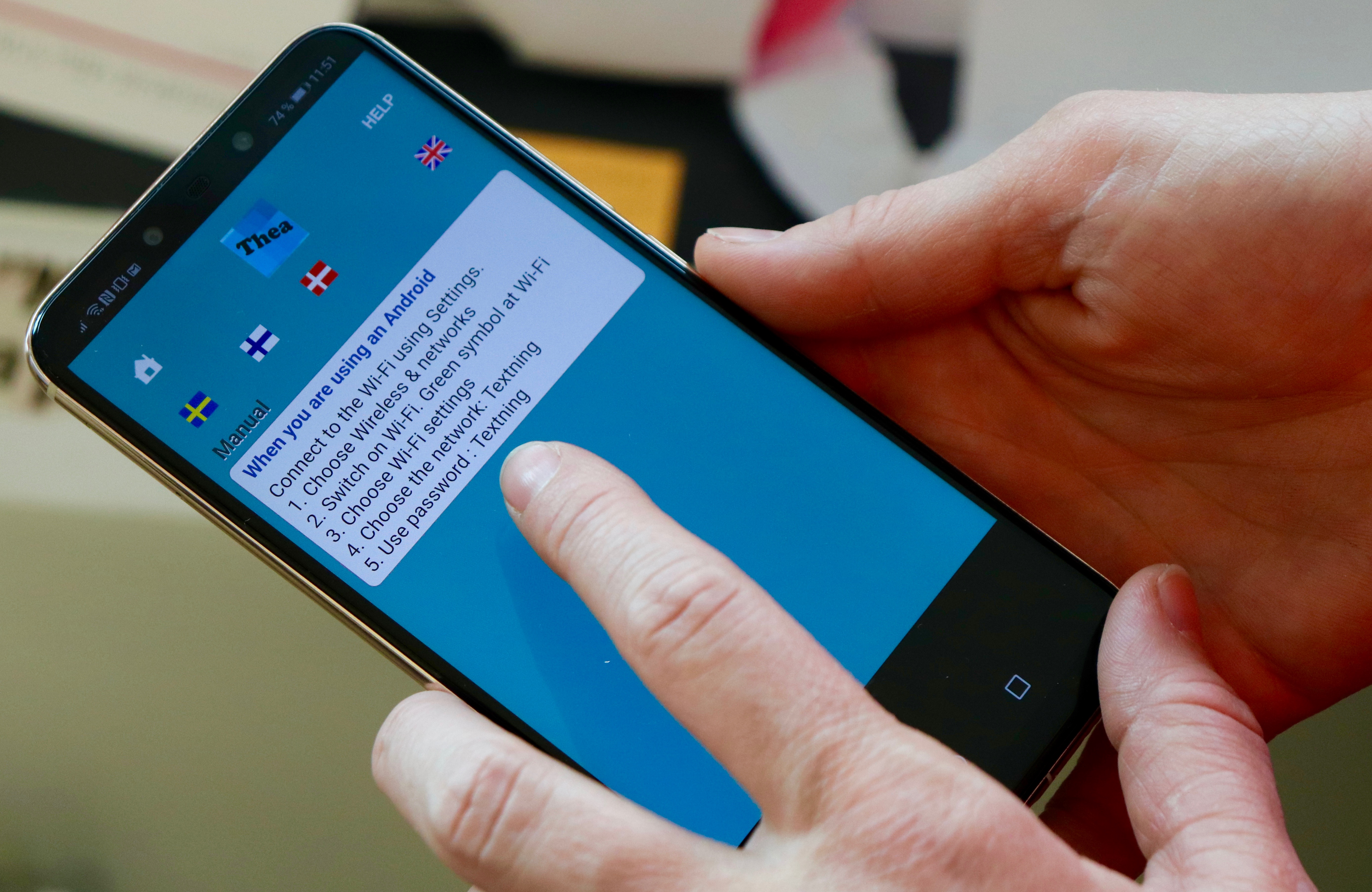 At Viirus you can experience contemporary Finnish drama in Swedish even if you do not understand Swedish or Finnish. All you need to do is to download the free app THEA from iTunes App store or Google Play and to book your tickets. If you prefer, you can also borrow an iPod at the theatre in order to enjoy the subtitles. The theatre has a limited amount of iPods.
Follow these instructions:
1. Download the subtitle app called "THEA" (available at App store and Google play,or search for "Thea Dogood").
2. Activate WiFi and connect to the "VIIRUSTEXT" network. Password: textning
3. Deactivate automatic screensaver/screen lock. Also remember to mute your phone, or activate flight mode.
4. Start the "THEA" app and choose the language.
During the show you don't have to do anything, the captions will automatically run on the phone. You can adjust the font size using the A- and A+ symbols on the screen.
If the connection is unstable restart the application and check that your device is connected to the right WiFi network.