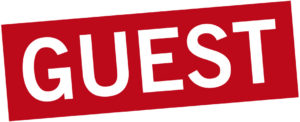 VIIRUS GUEST: Open call 2020-2021
Since autumn 2017 theatre Viirus is located at Välimerenkatu 14 in Jätkäsaari, Helsinki. The new venue houses the Main Hall, Studio 1, Gallery, a rehearsal Space and an Amphitheater in the inner courtyard. In addition to its own productions, Viirus lets out its spaces to various cultural actors for guest performances, rehearsals and other events.
Twice a year Viirus welcomes applications to its GUEST repertoire through Viirus GUEST Open Call. All guest performances are rent-based, which means that guest performers pay a modest fee for the space and, in turn, receive full ticket revenues. We aim to answer all applications within two months after the application deadline. The curating decisions are made by the Viirus' artistic collective in collaboration with its Program Producer.
Aside from the curated GUEST-program Viirus also lets out its spaces both short and long term for various purposes, e.g. rehearsals, workshops, seminars, concerts, film recordings, exhibitions and discussions. Please contact Program Producer Mirkka Maikola for further information (+358 505437841, [email protected]).
Apply for a guest performance at Viirus
We are looking for professional, artistically top-notch productions for our upcoming guest seasons. In addition to guest performance suggestions we also hope to be baffled by various collaborative projects, interesting ideas and suggestions. The projects may be short-term (ranging from a few hours to a couple of days) or extend over longer periods (from one week to several months).
Selection criteria
We prioritise:
• Productions that challenge conventions and/or present new, surprising and interesting themes and methods
• Premieres or productions that have not been produced in Helsinki before
• Productions that deal with current issues and important social themes
• Projects and productions that promote linguistic and cultural diversity and/or are dealing with equality issues
• Productions that use the stage or other spaces in novel and innovative ways
• Productions or production processes that activate the local community
The next Open Call application opens in september 2019.
Your application should contain a short project description and information about the applicant. Technical details and other needs or requirements (e.g. audience capacity) as well as the preferred rental period should also be indicated. You may also add further information, pictures or attachments that help clarify or visualise your intended project. If possible, we ask you to submit a video recording.
Questions regarding applications, Viirus and its venue are directed to Program Producer Mirkka Maikola, +358 505437841 (office hours), [email protected]
Venue information
Viirus main hall
350 m2: Width 19,8 m, length 15,7 m, rigging height 5,2 m.
A Black box-style theatre hall with 150 seats with a podesta-gallery. Maximum audience capacity without a gallery is around 300 without seating. Van access (maximum height 2.7 m) close to the backstage area. Technical equipment is available according to contract (traditional theatre cone lighting, moving and static LED-lights, PA).
Studio 1
58 m2: Width 5,8 m, length 10 m, rigging height 2,9 m.
Traditional theatre cone lighting, PA (left-right), ceiling has 1x1m grid, rigging weight capacity 100kg/m2. Audience maximum 45 seats.
The studio also has lockable lockers.
Practice space
57 m2: Width 6 m, length 7 m (free floorspace), height 2,7 m. Kitchenette available. The practice space is not suited for performances.
Gallery
115 m2: Foyer and gallery, with big windows facing Välimerenkatu. Especially suited for concerts, clubs, performances, seminars and other technically lightweight events. Technical equipment agreed on seperately. Furniture configurable. Audience capacity seats including standing 80. Bar and serving available.
Amphitheatre
Semicircle satge outside, stage 16 m2, gallery 100 m2, 100 seats maximum. No fixed equipment.
Connections
The theatre has excellent travel connections. Tram number 9 has a stop right outside the house and trams number 8, 7 and 6T have stops about 300m away with a 5 minute walking distance from Ruoholahti metro station.