"Det är så här teater ska användas när man med en föreställning vill underhålla, tala till, beröra, ruska om och i bästa fall få oss att se med nya ögon på också svårt laddade frågeställningar." -ÖN
"Vaaleaa peruukkiaan silittävän kansanedustajan utopistisen turvallisesta Suomesta haaveilevassa balladissakaan ei voi olla taputtamatta mukana, niin upeaa työtä Viiruksessa vieraileva Eeva Soivio jälleen kerran tekee." – TS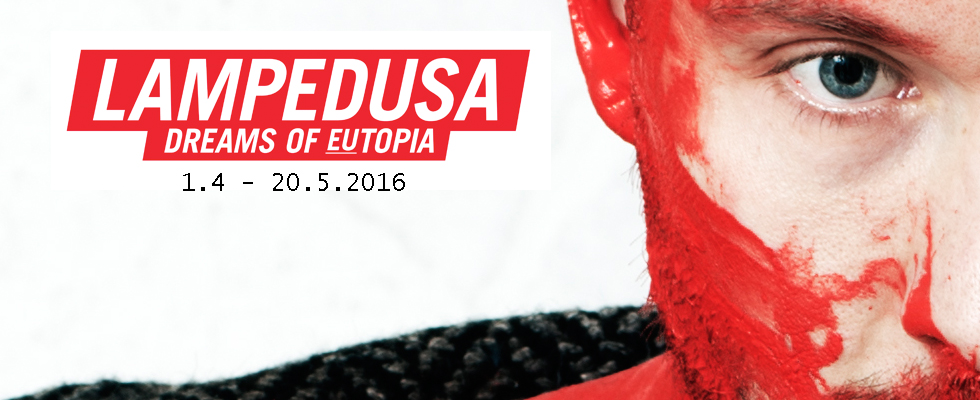 Lampedusa – Dreams of EUtopia
World premiere 1.4.2016!
A punkband in a Finnish town is organizing a demonstration against racism. While they are preparing the demonstration we go deeper into the current situation in Europe through personal experiences and different perspectives.
Lampedusa – Dreams of EUtopia is a physical performance about the ongoing refugee situation, and about individual fears, prejudices and dreams. The performance is based on interviews with immigrants, refugees, volunteers and politicians.
The performance is multilingual and subtitled in Swedish, Finnish, English, Russian and Arabic!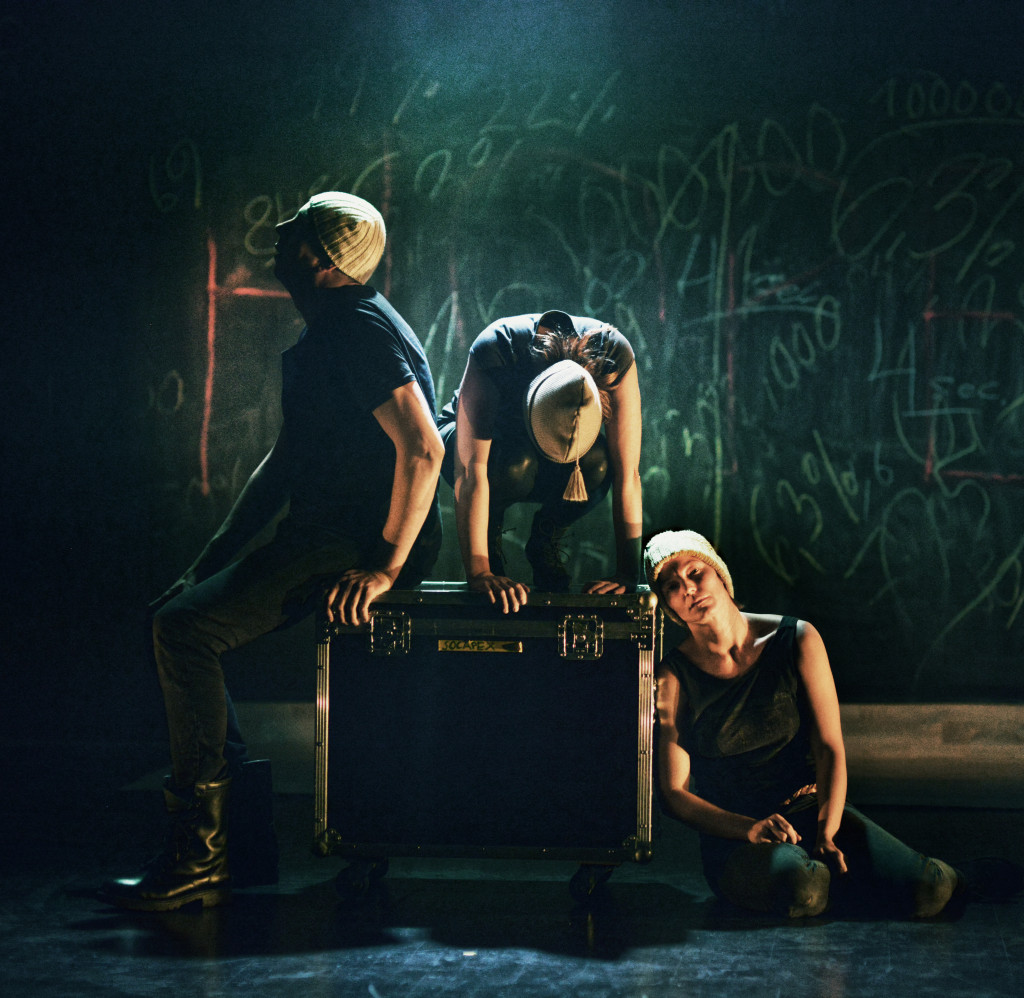 DIRECTOR Tanya Weinstein
ON STAGE Maria Ahlroth, Viktor Idman, Robert Kock, Eeva Soivio och Nicke von Weissenberg
DRAMATURGE Christoffer Mellgren
COSTUME, HAIR & PROP Tyra Therman
SCENOGRAPHY Nicke von Weissenberg, Mari Agge och Tanya Weinstein
LIGHTDESIGN Mari Agge
MUSIC Arbetsgruppen
PRODUCER Matilda von Weissenberg
PICTURES Tani Simberg
PERFORMANCE DATES
1.4, 5.4, 6.4, 7.4, 8.4, 13.4, 14.4, 16.4, 19.4, 20.4, 21.4, 22.4, 26.4, 27.4, 3.5, 4.5, 10.5, 11.5, 12.5, 16.5, 18.5, 19.5, 20.5
Every performance starts at 19.00
Performance duration 2 hours and 5 minutes (incl.intermission)

TICKETS
normal 30 € retiree 24 € student, unemployed 16 €
INTERVIEW WITH DIRECTOR TANYA WEINSTEIN
What does Lampedusa mean to you? 
The truth is that before this year, before visiting South Europe, I had just a very distant picture in my head — Lampedusa is just an island where there are mostly African migrants. Like a statement on the poster. In my reality there was no place for any other details. But this summer, working for the Instant Performances for Viirus international project Meeting the Odyssey, I met a lot of people, for whom Lampedusa was something more. A dream, an aim, a gate into a better life. Or reverse—a problem, a disaster and an open wound. Now Lampedusa has a real face. Or even better in pluralis: real faces—young and old, European and African. Face of the African girl, whose sister died on the boat, and they spent three days together—my heroine and her dead sister's body—before they reached Lampedusa. Or the face of the Maltese cultural bureaucrat, who told me that he is so happy that Lampedusa exists, otherwise "they all would come to my homeland to fuck it". Lampedusa is our reality. My reality. That's what it means to me. The play is based on true stories.
What can documentary theatre give that "traditional" plays can not and what are the risks with documentary theatre? 
The play is based on documentary stories, real interviews with real people. Working with the documentary means, that you aim to be as objective as possible. But in reality that just means that you can include several points of view instead of the usual one—your dramaturg's point of view. People are lying. People are misunderstanding. People are mistaking. That's it. You can not have a true story in a show, because truth is different for everyone. You can just meet and try to understand people who are really existing. Documentary theater gives you the chance to get in touch with real people and to see the world through somebody else's eyes.
As a Russian director in Finland you are also in the position of an immigrant. Does it influence your work in this project? 
It was a tough choice for me to take that topic. I think it was also a hard choice for Viirus to call me for directing this kind of performance. I think most of the people suppose that they know what I'm going to say in this show. What can a migrant say about migration? But I'll do my best to stay in a research position. I am a director, making theatre is my profession. So my aim is first of all to make this performance a piece of art, and only after that a sociological experiment.