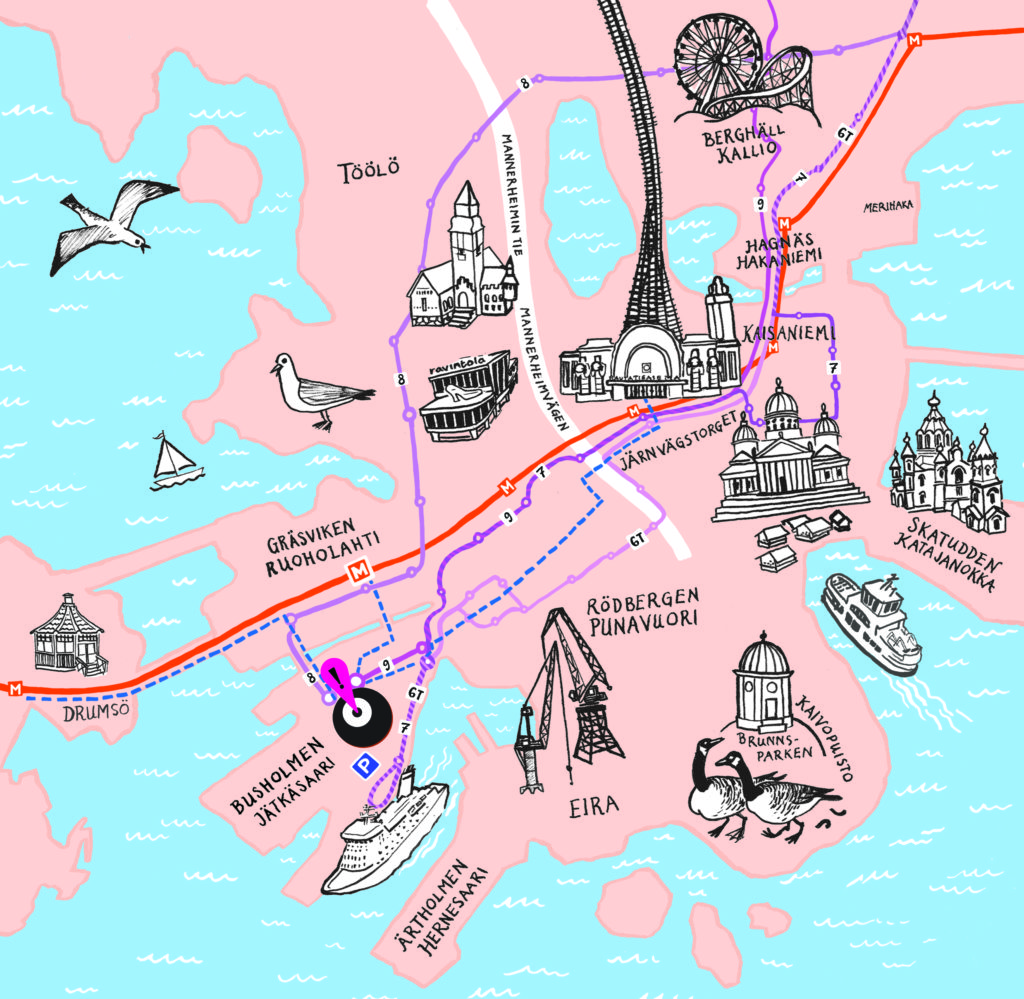 Theatre Viirus is in Jätkäsaari, the address is Välimerenkatu14.
On foot:
About 30 minutes from the city centre
Public transport:
The easiest way to get to Viirus is by tram number 9, which has a stop right outside the door (Välimerenkatu/Medelhavsgatan). Tram number 8 has it's endstop at the end of the street Välimerenkatu, while tram number 7 and 6T have stops at the start of street next to Hotel Clarion (Huutokonttori/Uppropskontoret). Both stops are only a few minutes walk away from the theatre.
The closest stop with the metro is Ruoholahti, an 8 minute walk from the theatre.
Bicycle:
There are several Citybicyclestations on Jätkäsaari and two closer to the theatre. Here you can find the stations.
Parking:
Västra hamnen
Gräsvikens Europark
It is also possible to park your car at Messitytönkuja or Messipojankuja, where there are 2 hour parkinglots.