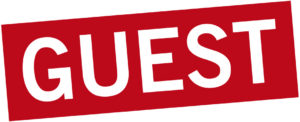 VIIRUS GUEST: Open call 2018-2019
In the autumn of 2017 Theatre Viirus moved to a newly built theatre house in Jätkäsaari Helsinki. Viirus new spaces at the adress Välimerenkatu 14 consist of A big hall (350m2), Studio 1 (58m2), the Gallery (78m2), a practice space (57m2) as well as an outdoor amphitheatre. Apart from Viirus own activity the theatre rents its spaces to different actors, artists, guest performances, practice and other happenings.
Guest performance applications autumn 2018 and the year 2019
Because of the new spaces Viirus has started a curated program for guest performances named VIIRUS GUEST. The program has an Open call-application process twice a year. The repetoire is chosen by the Viirus art collective together with the Program Producer.
VIIRUS GUEST spring application is now open. Viirus is looking for professional productions of high artistic quality. We also happy to receive offers for co-productions and other intresting ideas. The length of projects can be shorter (a few hours or days) or longer (from one week to a few months).
When choosing we especially consider the following:
– Performances challenging convention and interesting novel project proposals
– Worldpremiere, Finnish premiere or Helsinki premiere
– Cultural and language diversity and/or equality
– Productions with contemporary societal themes
– New innovative uses of the theatre as a space
– Alueen asukkaita aktivoiva esitys tai esitysprosessi
The current Open call mainly concerns 2019, but there are still some free slots in the autumn of 2018. Application time ends: 16.3.2018.
Fill out the electronic form here:
The application should contain a short, preliminary plan for the project. The form and size of the workgroup, additional information regarding tech and other needs, for example how many seats for the audience as well as the desired time for renting.
Rental prices have taken into consideration the possibilities and restrictions of the cultural sector. Rent is always calculated based on the lengt of the rental.
We strive to answer all applications within two months of of the deadline. Questions regardin the process and technical details can be directed to our Program Producer: +358 505437841 (office hours), mirkka.maikola(at)viirus.fi
**
Details about the space.
Viirus main hall: 350 m2, width 19,8m, length 15,7m, riggin height 5,2m. A Black box-style theatre hall with 150 seats with a podesta-gallery. Maximum audience capacity without a gallery is around 300 without seating. Van access (maximum height 2.7m) close to the backstage area. Technical equipment is available according to contract (traditional theatre cone lighting, moving and static LED-lights, PA).
Studio 1: 58 m2, width 5,8m, length 10m, riggin height 2,9m. traditional theatre cone lighting, PA (left-right), ceiling has 1x1m grid, rigging weight capacity 100kg/m2. Audience maximum 45 seats. The studio also has lockable lockers.
Practice space: 57 m2, width 6m, length 7m (free floorspace), height 2,7m. Kitchenette available. The practice space is not suited for performances.
Gallery: 115 m2. Foyer and gallery, with big windows facing Välimerenkatu. Especially suited for concerts, clubs, performances, seminars and other technically lightweight events. Technical equipment agreed on seperately. Furniture configurable. Audience capacity seats including standing 80. Bar and serving available.
Amphitheatre: Semicircle satge outside, stage 16 m2, gallery 100 m2, 100 seats maximum. No fixed equipment.
The theatre has excellent travel connections. Tram number 9 has a stop right outside the house and trams number 8, 7 and 6T have stops about 300m away with a 5 minute walking distance from Ruoholahti metro station.
**
Space rental for practice and other activities.
Aside from the curated GUEST-program Viirus spaces are available to rent for practice, workshops, seminars filmshoots, concerts, discusisons and other activities. For more information and availability please contact our Program Producer Mirkka Maikola.