A physical multilingual performance about the past and the present, the old and the young.
"Memories for Life suggests that the conception of old age and identity could be a different one. How common are our ever so privately held experiences really?"
-Maria Säkö, HS, 2014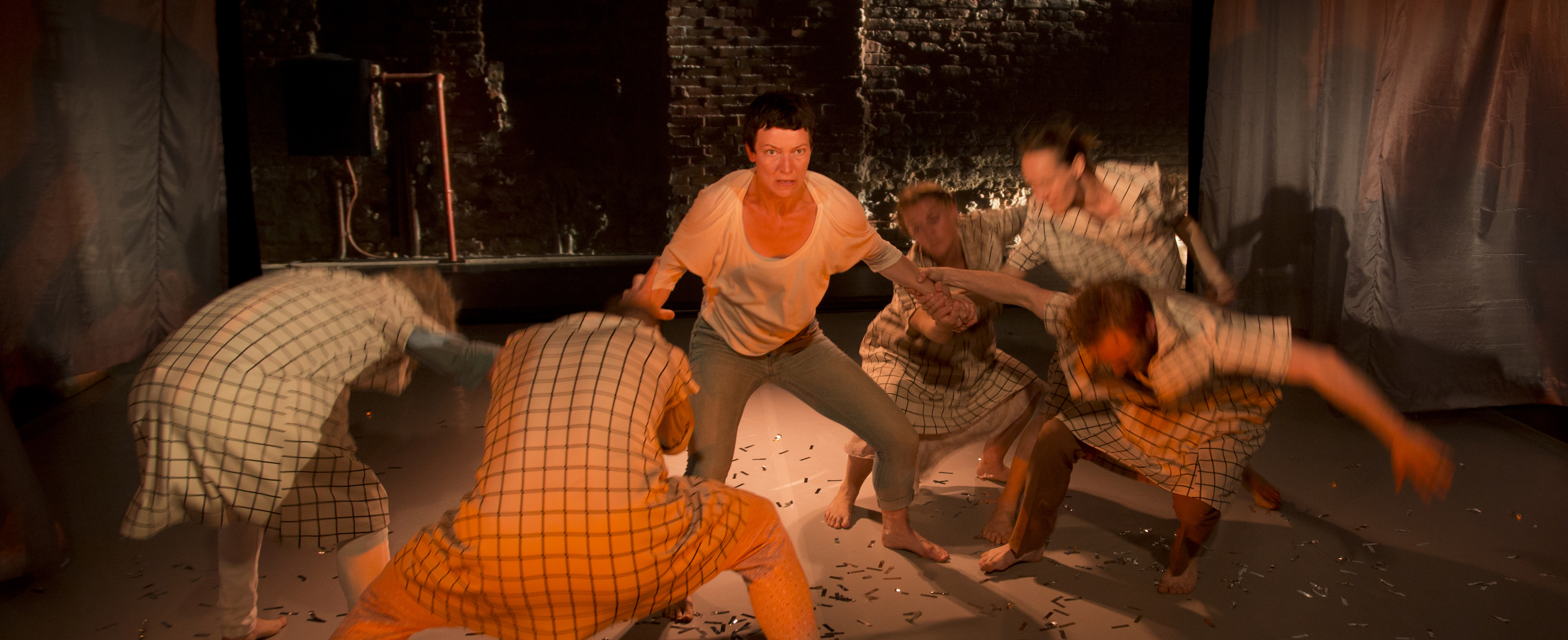 Memories for Life returns to Helsinki in September 2016 – only 8 shows
Memories for Life is a performance about the stories we tell to define ourselves. What happens when those stories fall apart? It is a tale about human travelling through time, seen from a variety of different perspectives.
Seven persons relive their life journeys and try to tell their personal stories in a landscape where memories, reality and dreams are equal. Where do we come from? How is the past influencing us and where are we heading? Memories for Life is inspired by both the historical narrative of Homer´s The Odyssey and the world and nature as it is today, embodied by a cast of young European actors.
"…the director Maria Lundström has created a kaleidoscopic performance full of perspectives, which continuously travels back and forth between carnivalistic comedy and deeply touching seriousness.It becomes a chronicle of Europe which during the last century has been shaken and hurt by two world wars, civil wars, numerous conflicts and violations, leaving a mark on the whole population and individual human beings."
– Marit Lindqvist, Yle, 2014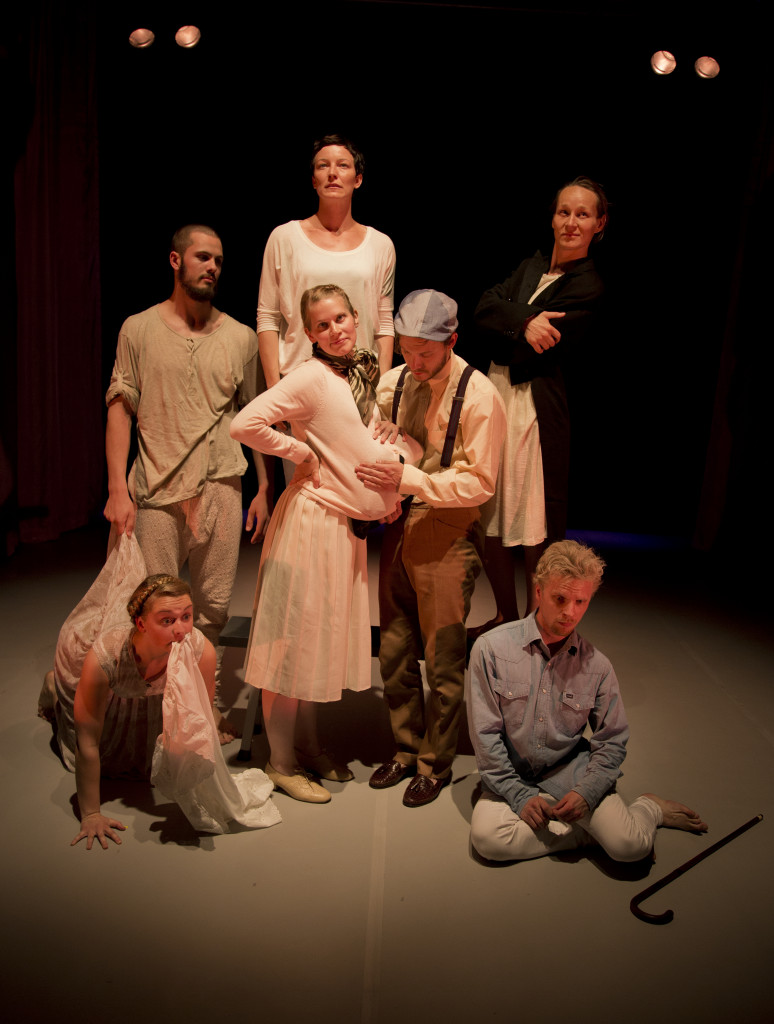 Performances at Viirus
1, 2, 5, 6, 7, 8, 9, 10.9
All performances start at 19.00
Concept and director: Maria Lundström (FIN)
Choreographer Lenka Vagnerovà (CZE)
Performance dramaturge Christoffer Mellgren (FIN)
Composer Robert Kock (FIN)
Visual designer Viviana Rella (ITA)
Costume designer Tyra Therman (FIN)
Light designer Andrea Violato (ITA)
Producer Matilda Sundström (FIN)
Technichian Nicke von Weissenberg (FIN)
Sound engineer & technician Björn Karlsson (SWE)
Performers
Maria Ahlroth (FIN)
Viktor Idman (FIN)
Tilde Knudsen (DEN)
Maria Lundström (FIN)
Radoslav Piovarci (SVK)
Oskar Pöysti (FIN)
Jessica Raita (FIN)
Find out more about the crew here.
Duration: c. 1 hour
Tickets
normal price 30 €, pensioner 24 €, student, unemployed 16 €